What you need to know to get started:
What do you accept?
Emily's Closet accepts women's clothing, shoes, handbag, jewelry and accessories. Styles that are on trend and from the last 2-3 years sell best. The brands listed below are just some of those we accept. We actually carry hundreds of different brands!
We accept spring and summer items February through June. Fall and winter items are accepted August through December, however items such as winter coats, snow boots, winter scarves, gloves and heavy sweaters will not be accepted until mid-October. No consignments will be accepted during July and January so we can get ready to accept items for the next season.
Clothing items must be clean, pressed and on hangers (you will get your hangers back). Clothing in garbage bags are not accepted. Items such as wedding gowns, bridesmaid dresses, used undergarments and bathing suits and fur coats will not be accepted. However, select short and full-length evening dresses and gowns, and some prom dresses will be accepted. We will accept undergarments and bathing suits that are new with original tags.
Handbags and shoes must be clean inside and out. All items must be free from stains, rips, tears, pulls and pills.
How much do I get after my items sell?
You will receive 40% of the selling price of the item(s), minus sales tax and a small item fee. If you choose to use some or all of your payout as store credit, you will receive a store credit bonus.
For luxury designer items, you will receive 60% of the selling price, minus sales tax and a small item fee. Emily's Closet will only accept authentic designer goods. "Inspired by" and "knock-offs" are not be accepted. If authenticity cannot be determined by the Emily's Closet staff, a third-party authentication company will be used. There is a $20 fee for this service and must be paid upfront.
How long do you keep my items?
The consignment period is 60 days from when the item is placed on the sales floor. You must pick up your unsold items within 7 days from the end of the consignment period or they become property of Emily's Closet. The item(s) may continue to stay on the sales floor or may be donated to charity. Consignors are responsible for keeping track of when their consignment period ends. Emily's Closet does not notify consignors of their consignment period ending. You can access your account from our website and view the items that have sold as well as your available pay out.
Do I need an appointment to bring my items in?
Yes. You can call 716.651.0500, email emilysclosetny@gmail.com, DM us on Facebook or Instagram @emilysclosetny, or complete the contact form below to schedule an appointment.
Remember, those items just sitting in your closet can put some money in your pocket.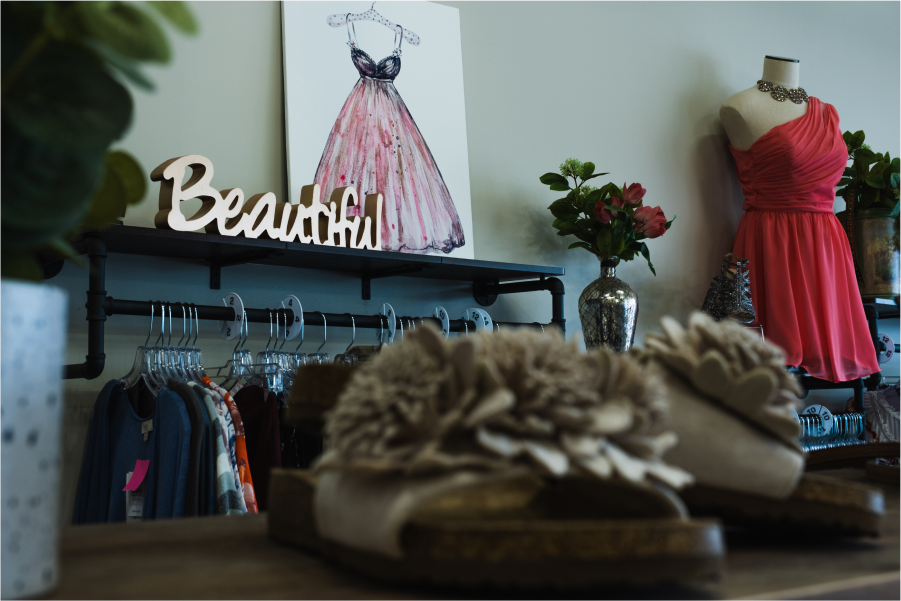 Clean out your closet and earn money hassel free!
Consignment is a great way to help you clean out your space, earn money and help reduce your carbon footprint by recycling/reselling treasures that others in your local community will love!
Our Brands
Banana Republic
Loft
Gap
Express
Free People
Ralph Lauren
I.N.C.
Kate Spade
Coach
Michael Kors
Lucky
Tory Burch
White House Black Market
Ann Taylor
Calvin Klein
Dooney & Bourke
Lilly Pulitzer
Talbots
Vera Bradley
Vince Camuto
J Crew
Louis Vuitton
Gucci
Yves Saint Laurent
Chanel
Hermes
Lululemon

And many more…